REV. DR. CLEMENTA CARLOS PINCKNEY POSTHUMOUSLY INDUCTED INTO THE NATIONAL 4-H HALL OF FAME
WASHINGTON, DC (October 12) – Rev. Dr. Clementa Carlos Pinckney was posthumously inducted into the National 4-H Hall of Fame on October 12 for his lifetime achievements and contributions to 4-H.
Honored by Clemson University and the South Carolina 4-H Youth Development Program, Pinckney was one of 20 people inducted during the ceremony held at the Kellogg Conference Hotel at Gallaudet University in Washington, DC. Jennifer Pinckney of Columbia, South Carolina, wife of the late Rev. Dr. Clementa Carlos Pinckney accepted the recognition.
The 4-H Pinckney Leadership program is designed for middle and high school students to develop their leadership abilities and awareness in civic engagement and set forth the standards and principles valued by Senator Pinckney.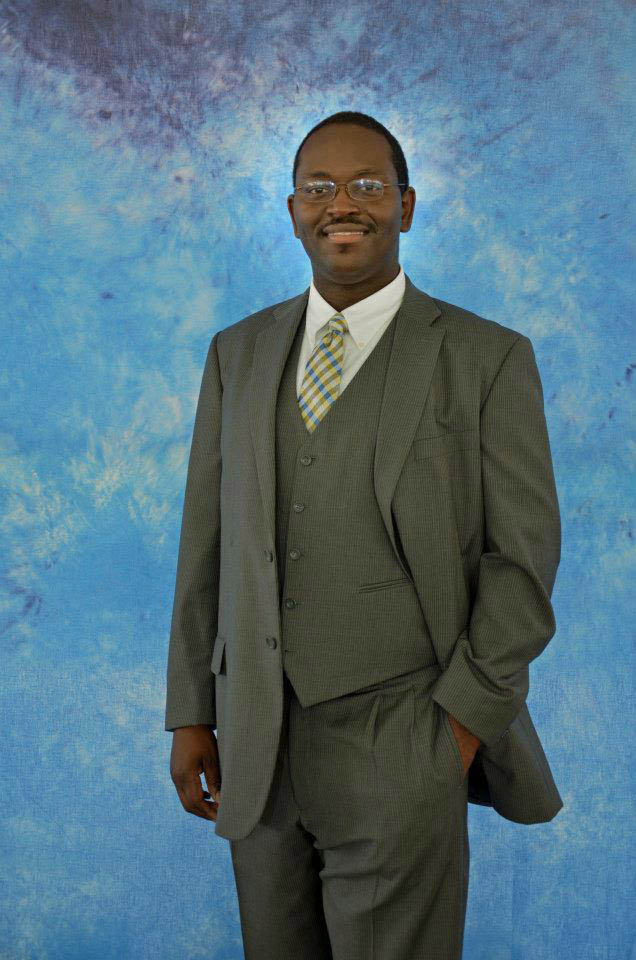 Amazing Grace park: The Clementa Pinckney Memorial
While we can never forget this tragic loss of life, we can find healing through the memory of those we lost and deliver hope to all who join us in remembrance. We are asking you to join us as we work together to bring Amazing Grace Park, The Clementa C. Pinckney Memorial, to life in downtown Marion, South Carolina.
This major park project has a total estimated cost of $3,000,000 and we are proud to announce that over $2,450,000 has been raised because of the generous support of our Amazing Grace Park Partners. The park design includes a 1/4 mile walking/jogging trail, surfaced to ADA standards, a picnic structure, shade trees surrounding a large open lawn space and ample parking, all in the heart of downtown Marion.
The park will also include a unique series of large copper and steel angel wing sculptures in tribute to the Emanuel Nine. These free-standing custom works of art, created by nationally recognized sculptor Jim Weitzel, will bring the illusion of flight and motion to the serenity of the park. Amazing Grace Park will be adjacent to the Marion County Museum, which will host a permanent exhibit honoring Senator Clementa Pinckney and the Emanuel Nine.
Marion County is the final resting place for the late Senator Pinckney, buried next to his mother, Theopia Stevenson Pinckney (née Brooms; 1945- 2005). Senator Pinckney spent most of his childhood summers in Marion County and has strong family ties here.
On Thursday, July 30, 2020, ground was broken for the park thanks to each of you stepping up in meaningful ways from grant writing to financial support to professional services. Work on the park is ongoing and your continued support in the process to create and sustain the wonderful reality of the Amazing Grace Park for generations to come is appreciated.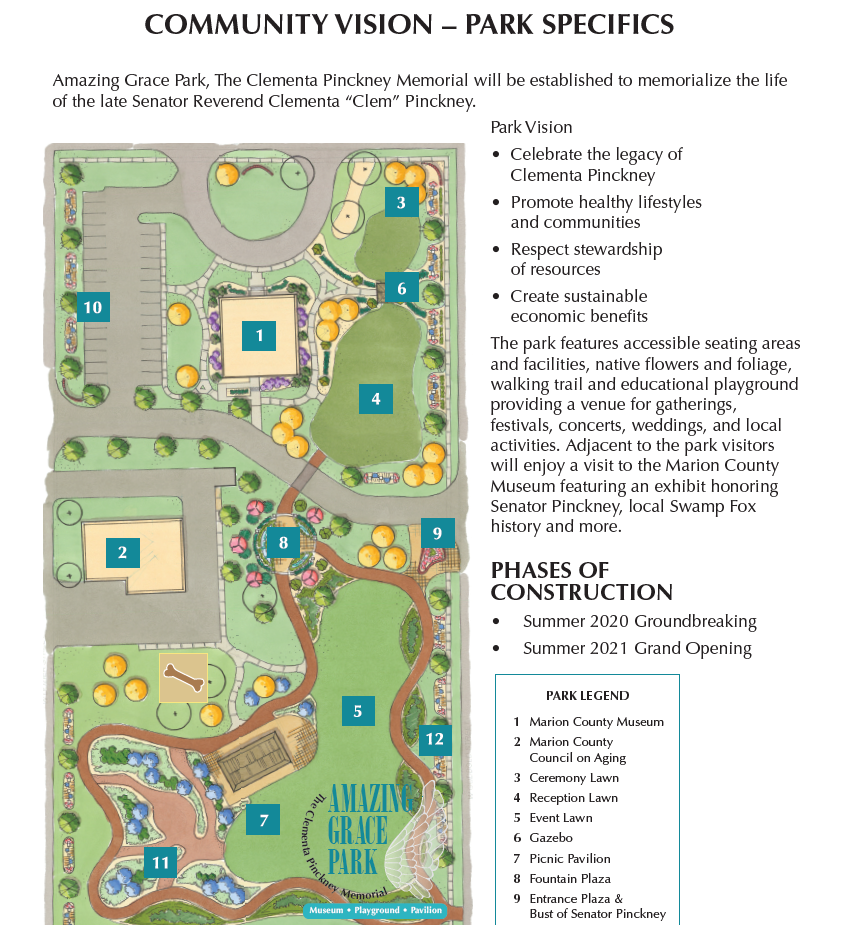 Due to COVID-19, the 2020 Pinckney Leaders conference has been postponed until 2021. All students accepted into the program this year will have the opportunity to attend next year. For more information please contact us at sc4hplp@clemson.edu.
The 4-H Pinckney Leadership Conference is one of South Carolina's premier programs for youth leadership development geared towards rising 10th and 11th grade students. Housed at Clemson University, students will enjoy the following activities:
Leadership workshops
Team building
Community engagement
Experiencing college life on Clemson's campus
Whitewater rafting
And much, much more!
The 4-H Pinckney Leadership Camp is a traditional summer camp for rising 7th and 8th grade students. Housed at Camp Long (Aiken, SC) students will enjoy the following activities:
Leadership workshops
Team building activities and high ropes course
Community engagement
Traditional camp activities
And much, much more!
4-H Pinckney Leadership Conference and Camp